In the world of digital marketing currently, we all can witness a new trend or algorithm appearing every other day. That is why marketers need to stay updated with their marketing approaches and strategies to ensure that their clients or their firm receive quality digital marketing services.
Here are some significant and frequent challenges that must be overcome for smooth and effective digital marketing.
• Promoting brand awareness
Raising brand awareness is one of the difficult aspects of digital marketing because you can't generate leads without it. It takes a lot of preparation to use all the tools available to advertise your brand, including creating a strategy, organising campaigns, and setting up sites where customers can connect with your brand. Besides, a multichannel or omnichannel approach is required to raise brand awareness.
• Posting engaging content
The idea of engaging content has significantly evolved recently as video and audio have grown in popularity. Also, there is an increasing demand for captivating and innovative content. Hence, for agencies, coming up with original and innovative concepts to provide high-quality content might be difficult.
• Consumer-centric market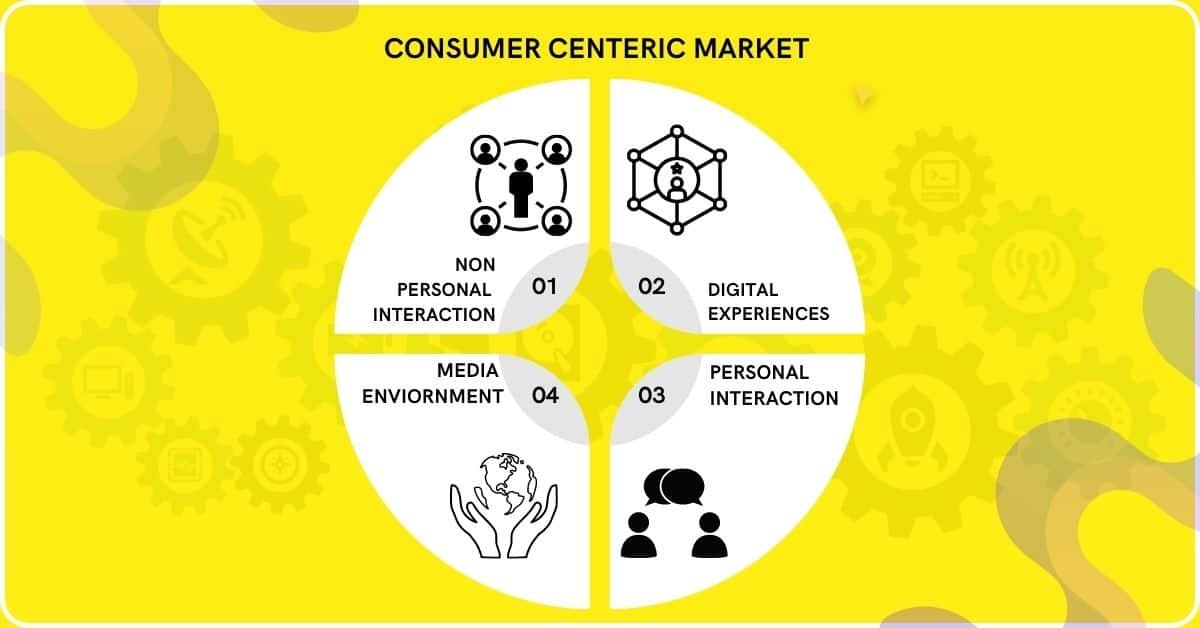 Implementing a customer-centric strategy is challenging, especially in the light of customers' constantly shifting needs and expectations. Yet, utilising a customer-centric marketing plan is the key to success in the digital marketing.
• Evaluating tools
All marketers use technologies to make their tasks easier. Nonetheless, many technologies available nowadays can be employed to do a single task. A marketer must sort through the uncertainty of which tool will be most advantageous. Selecting the best tool and honing your abilities to maximise its use is challenging.
• Developing a content marketing strategy
Every business or organisation should develop a content marketing strategy, which must align with your social media marketing plan and other marketing objectives . The foundation of creating a content marketing strategy includes understanding the types of content your target audience enjoys and how to promote it.
• PPC budgeting
Pay-per-click advertising budgeting has proven to be difficult. There isn't a magic PPC ad budget formula; instead, it largely depends on your goals (such as conversions, audience expansion, email newsletter signups, website traffic, etc.) and how much you're willing to pay to achieve them. To decide how much money to put towards a PPC campaign, you must have specific, measurable goals.
• Inactive Social Media Profiles
Using social media as part of your digital marketing is an essential strategy. Furthermore, post your pages and accounts are operational and producing less returns then you expected, it might be the time to re-examine your strategic approaches. So, it is essential for digital marketers to remember the primary objectives of their social media handles.
• Getting quality leads
One of the biggest obstacles in digital marketing is locating prospective customers who would buy from you again. This is referred to as quality leads. A CRM can be useful, especially if marketing automation is installed. But to produce high-quality leads, more is required than just a few complex hacks.
• Be aware of Google updates and algorithms
The supremacy of Google over other search engines is well known. Google updates its algorithms frequently to improve the user experience, which might affect the website's popularity and traffic. Also, as a marketer, it's necessary to continuously educate yourself on Google's updates and algorithms.
In gist
Digital marketing has become essential for brands because it enables them to promote their goods and services to their intended markets. Hence, digital marketers must overcome all the hurdles by implementing smart strategies.
Furthermore, it is recommended that you hire an expert digital marketing company like TYC Communication if you want to carry out digital marketing for your business in a more result-driven and efficient manner, free of any difficulties. As skilled professionals, we make every effort to support our clients in a cut-throat marketplace.
LET'S TALK
Thank You For Checking Out The Yellow Coin Communication. If There's Anything We Can Help You With, Do Reach Out To Us. We Love Public Relations Anyway!
Address
Uppal Plaza, M6, Suit - 3B, 3rd Floor, District Centre,
Jasola, New Delhi – 110025
Phone
Get a Free TYC Communication Quote Now